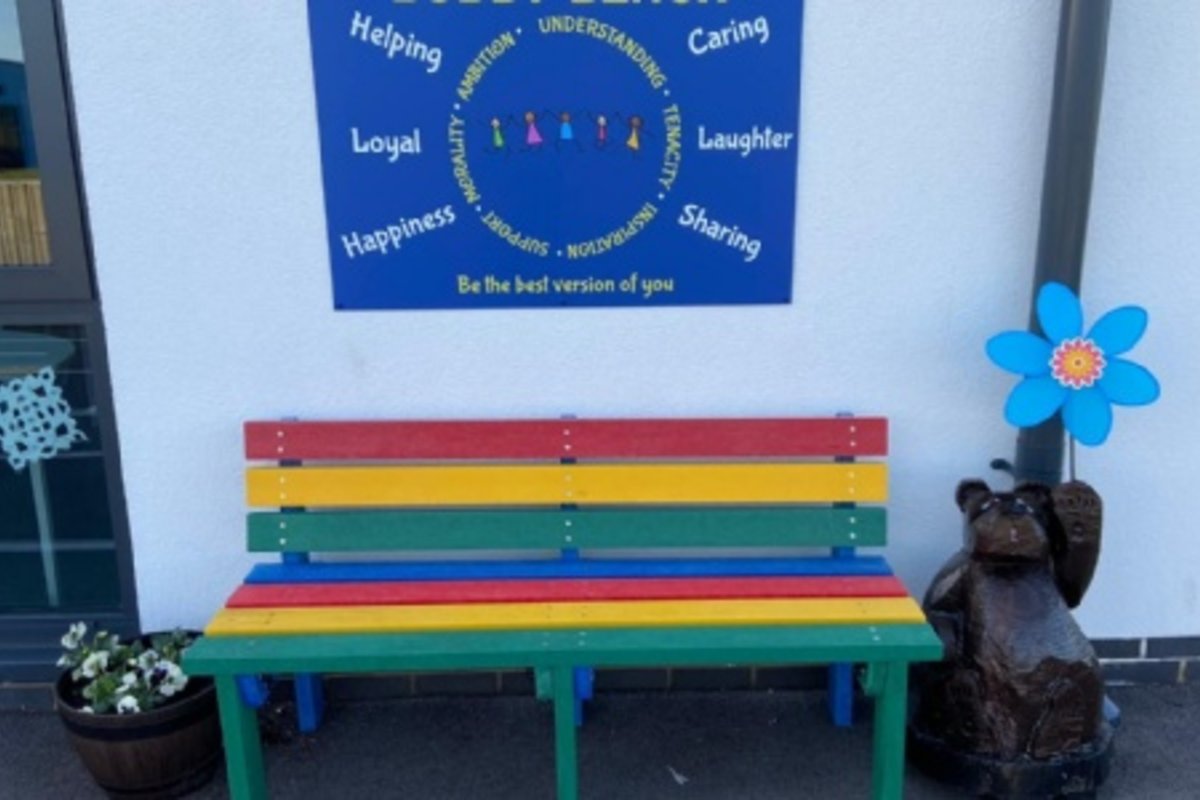 This term we have introduced "Buddies". Some of older children in secondary have volunteered to be a buddy and help support the younger children during lunchtime. The aim of the buddy system is to develop and increase communication and social skills, improve self esteem and self confidence and most importantly, develop friendships and relationships throughout our school family.
A colourful "Buddy Bench" has been introduced along with a sign designed around our school ethos. The design company have used an actual drawing from a child in Hedgehog's class and a collection of words thought up by each class relating to what friendship means to them.
As well as the colourful bench and inspiring sign the area also has a large wooden bear and a flower display.
We currently have seven volunteer "Buddies" who are identified by their own buddy badge which they wear with pride.
We have purchased some new outdoor play equipment and this will be introduced in the next few weeks.

Previous

Next